Barbie, Lego and Microsoft: 3 brands that are betting on recycled plastic
Barbie, Lego and Microsoft: 3 brands that are betting on recycled plastic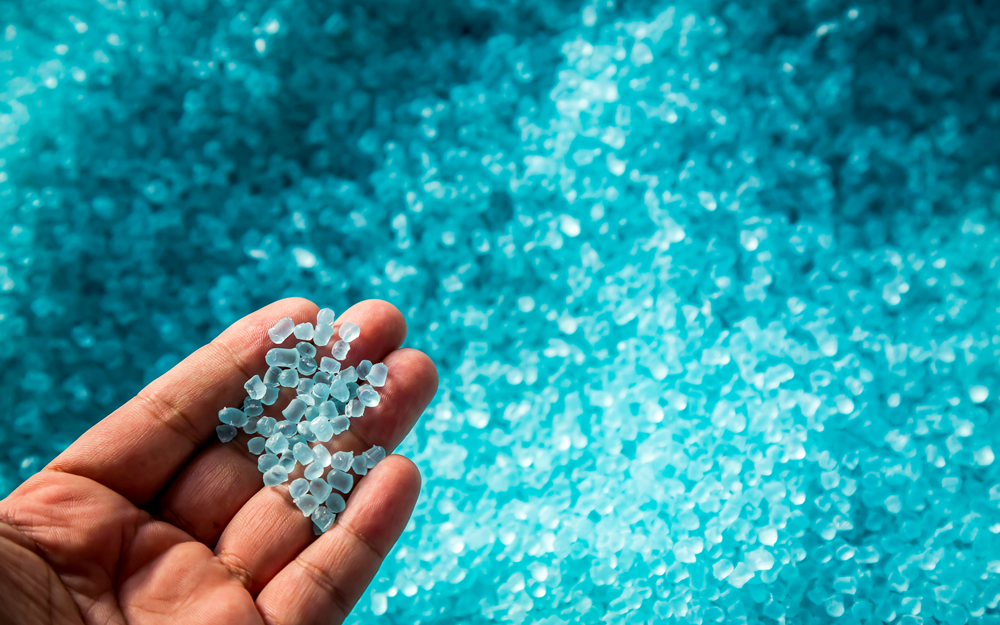 Prompted by the environmental emergency and growing consumer demand for sustainable products, more and more companies – whether large or small – are reviewing their production processes from a sustainable perspective. Read the stories of 3 brands who are using recycled plastic to make their products. Their names might just ring a bell: we're talking about none other than Barbie, Lego and Microsoft.
The advantage of using recycled plastic
One of the great challenges in sustainability is to reduce the production of plastic, a material that is almost impossible to dispose of definitively. But whilst its longevity makes plastic the gripe of environmentalists worldwide, it is also the reason that plastic has been so heavily used for decades, long representing the mainstay of so many industries.
So what can be done to solve this dilemma?
Some large companies have seen a potential solution in investing in recycled plastic. This way, while it cannot be entirely eliminated, the environmental impact of this material can be mitigated.
Making objects from recycled plastic materials also has another benefit: a reduction of the fossil fuels (oil and natural gas) used for its production and, consequently, a decrease in the emission of waste pollutants .
3 brands that are betting on recycled plastic
In recent years, three huge companies have decided to invest in using recycled plastic in their production process. All three are world famous brands that have been in existence for decades, and whose fortune was built thanks to the use of plastic in their products. Now however, they are leading the way in making room for recycled plastic products.
Let's read all about them.
1. Barbie: the recycled plastic doll that loves the oceans
Few would imagine her among the objects made from recycled plastic, yet in 2021 the American toy company Mattel launched a new line of their iconic Barbie doll: Barbie Loves the Ocean. This collection includes 3 dolls whose bodies, clothes and accessories are made from over 90% recycled plastic.
This is not Mattel's only eco-friendly initiative. The Barbie Loves the Ocean collection is part of Mattel's goal to use exclusively 100% recycled, recyclable or bio-produced plastics by 2030.
The company has also launched the Mattel Playback program, which seeks to recover old toys and reuse their materials in future products, along with the Drive to a better Future project, whose goal is to make all Matchbox toy sets and their packaging out of recycled or recyclable materials.
2. Lego: the bricks of the future in recycled plastic
After producing for over seventy years the iconic brick sets that have entertained and inspired creatives young and old from all over the world, Lego has decided to invest in the search for new materials and, in particular, in recycled plastic.
Following a trial period with PET (the material used for most plastic bottles on the market) and having tested more than 250 additives over the course of 3 years, Lego has presented its first 2x4 bricks created from recycled plastic.
So will all Lego pieces be produced with recycled plastic from now on?
The answer is... not yet. So far, only prototypes exist, but the company is certainly investing a great deal in the project: between 2019 and 2022 Lego invested 400 million dollars and set up a team of 150 people to work on its new bricks, involving materials scientists and engineers in the search for sustainable perfection. And this is not their only sustainable initiative: Lego has announced its intention of stop using single-use plastic in packaging and boxes and, since 2018, all flexible Lego pieces are now made with materials obtained from sustainably grown sugar cane.
3. Microsoft: a mouse that comes from the sea
To reduce its microplastic footprint, Microsoft has turned to the ocean: its new Ocean Plastic Mouse actually uses plastics recovered from the sea that, after being transformed into resin pellets, is then used to make 20% of the new Ocean Plastic Mouse.
But why only 20%? The answer is found in the way the properties of recycled plastic interact with the internal and external workings of a mouse. The model made entirely with recycled plastic quickly degraded due to heat, ultraviolet light, humidity and exposure to the acidity of our sweat. In other words, it was an inviable prototype, which Microsoft had no choice but to discard.
Is recycling plastic enough?
Reusing recycled plastic is definitely a sustainable solution, but is it enough? The answer is no: today there is more plastic than we are able to recycle. A truly sustainable future must involve a great reduction in our use of plastic, especially single-use plastics.
But we can all make a difference by changing our daily habits. For example, by replacing plastic water bottles with jugs and reusable bottles, which can be refilled at home or from public drinking fountains when out and about. The Acea Waidy Wow app helps you monitor your environmental impact and gives you valuable tips on how to be more sustainable!
1 Source: Mattel