Famous Environmentalists: 9 inspirational celebrities
Famous Environmentalists: 9 inspirational celebrities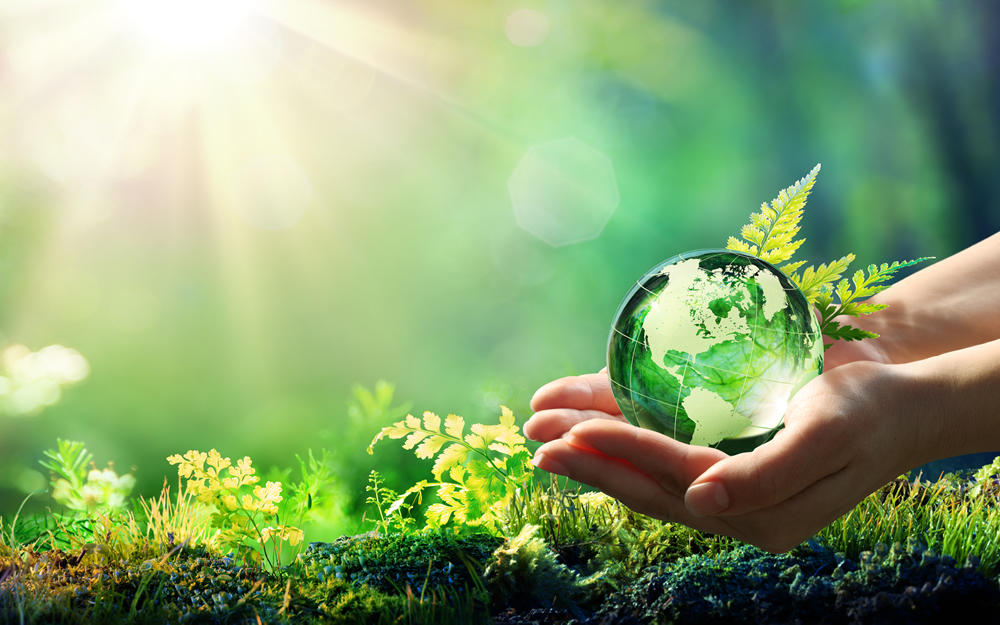 Today we hear a lot about fighting climate change. But who exactly are environmentalists and what do they do? Influencers, lawyers, actors, politicians, ordinary people, it doesn't matter. What really matters is the goal: protect the environment and the forms of life that inhabit it. So, let's discover the stories and the initiatives of 5 celebrities who, in different ways, all took part in saving the Earth.
Greta Thunberg
When talking about environmentalists, one cannot fail to mention the young Swedish activist who became famous for her fight against climate change. At only 16 years of age, Greta went on strike alone in front of the Swedish Parliament to demand a reduction of CO2 emissions. The authenticity of her message was strong enough to awaken the conscience of young people, and it became a global environmental movement.
Leonardo DiCaprio
In addition to supporting and promoting many substantial fundraisers to save endangered habitats and species, the Hollywood actor used his visibility to conduct a tireless awareness campaign on many of the battles to protect the environment. In addition, he has produced and directed several documentaries with an ecological-environmental background in order to raise awareness on global warming around the world.
Erin Brockovich
Erin Brockovich is a U.S. activist who became famous for winning what at the time was the largest environmental lawsuit ever brought to court. Erin, who worked in a law firm, sued the Pacific Gas & Electric Company industry, accusing them of contaminating the aquifers of Hinkley, a city in California, for over 30 years. Her story was told in a movie starring Julia Roberts.
Barack Obama
Obama is probably the American President who has done the most for the environment and supported the fight against climate change. A few examples? He expanded several marine reserves and protected natural areas, signed an ambitious plan to reduce CO2 emissions and endorsed the green economy, recognizing it as a crucial element for the U.S. economy.
Licia Colò
The TV host is among the most famous Italian environmentalists. Licia began discussing issues such as the exploitation of resources, respect for the environment and the protection of endangered species, when these were still basically unknown and did not interest many.
Emma Watson
Famous British actress and philanthropist, beyond her cinematic success Emma Watson is a staunch environmentalist and human rights advocate. In 2014, Emma joined the United Nations Environment Program (UNEP) as a Goodwill Ambassador and is part of Greenpeace's #SaveTheArctic campaign. In 2016, she was named a UN Goodwill Ambassador, and in 2017 she was chosen as one of the most powerful women on the planet by Forbes magazine.
Meryl Streep
Meryl Streep is a legendary actress and a committed activist. A member of the National Resources Defense Council (NRDC), Streep advocates daily for the importance of environmental protection and has participated in numerous charity events related to sustainability, such as the Live Earth concert and the Climate Leadership Gala.
Julia Roberts
Most fans do not know that the wonderful Julia Roberts is an environmentalist at heart: the actress offers financial support to many sustainable organisations, such as the NRDC, and actively participates in major green initiatives. She often emphasises in interviews that she used to buy used clothes for herself and her children, and she has also worked with the nongovernmental organisation Global Green USA, which strives to provide clean energy, clean water, and sustainable housing to the less fortunate.
Jane Fonda
Jane Fonda is one of the most beloved U.S. stars, but also a prominent environmental activist. The actress advocates the responsible use of natural resources and encourages a green way of life, including promoting ecotourism and slow tourism. She has received numerous awards for her commitment to the environment, including a lifetime achievement award at Global Green USA in 2011 and an award from NRDC in 2012.
Today we know all about environmental movements and slogans. But what do we actually do? For example, when we are out and about, we can avoid buying bottled water! Instead, we can carry a water bottle with us and fill it up at a public drinking fountain. To find the closest one to you, just take a look at the Acea Waidy Wow map.