The 2030 Agenda Goals: green solutions for the planet
The 2030 Agenda Goals: green solutions for the planet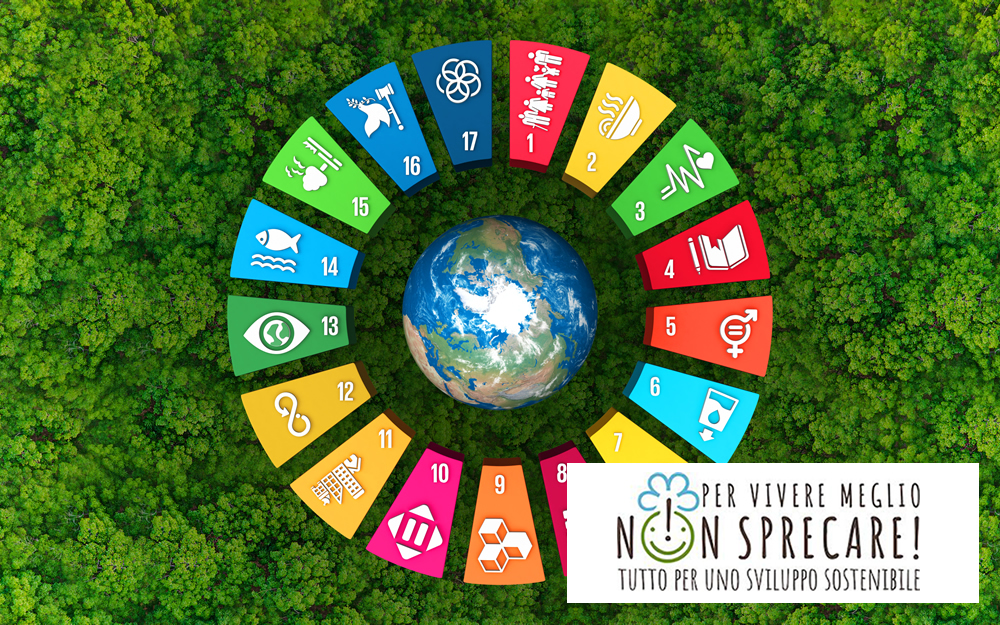 A plan of action consisting of 17 goals and signed by 193 countries: these are the numbers behind the 2030 Agenda for Sustainable Development, the most important global agreement in terms of reshaping our planet's future. Signed on 25 September 2015, the Agenda's goals address all aspects of sustainable development – economic, social and ecological. To ensure success, the Agenda1 lays out intermediate goals, as well as the final results that countries are committed to achieving by 2030.
How was Agenda 2030 created?
Agenda 2030 aims to implement a global action plan to address the social, economic, and environmental challenges of the new millennium.
In 2015, the United Nations (UN) officially adopted the 2030 Agenda for Sustainable Development during the UN General Assembly, replacing the Millennium Development Goals. These 8 goals, adopted in 2000 and expired in 2015, addressed global issues such as fighting hunger and poverty, protecting the environment, women's rights, access to education and healthcare. However, they primarily focused on promoting progress in underdeveloped countries.
In contrast, Agenda 2030 is an inclusive strategy that expands globally. Each SDG is designed to influence the others, bringing benefits and progress at all levels. The UN's goal with Agenda 2030 is to create a model that can be adopted by all countries worldwide, ensuring that no one is left behind in the pursuit of a sustainable future.
How to read Agenda 2030: 5 key concepts
According to the guidelines of Agenda 2030, the path towards a new socio-environmental paradigm passes through five key concepts:
People: eliminate any form of hunger and poverty, guarantee dignity and equality;
Prosperity: ensuring prosperous and fulfilling lives, always in harmony with nature;
Peace: promoting the development of peaceful, just and inclusive societies;
Partnership: enrich and implement Agenda 2030 through strong partnerships;
Planet: protect nature and preserve ecosystems for future generations.
The 17 goals of the 2030 Agenda
As agreed by all 193 signatories – of which of course Italy is a part – the first goal is to eradicate poverty, to ensure that no one is forced to live on less than US$1.25 a day.
The second goal is to eliminate extreme hunger, by improving agricultural productivity for example.
The third goal regards health and well-being and commits the Agenda 2030 signatories in cutting maternal mortality rates and ending the many epidemics, aside from Covid-19, that plague poorer countries.
Goals 4 and 5 address quality education and gender equality. As the Agenda makes clear, the latter aims to "end all discrimination against women and girls all over the world".
The sixth goal aims to improve water quality and sanitation.
The seventh commits signatories to producing clean energy, lowering prices to ensure that it is accessible to all, whilst cutting greenhouse gas emissions.
Goal number 8 is titled "Decent work and economic growth," and is tightly tied to the next three goals: "Industry, innovation and infrastructure," "Reduced inequalities," and "Sustainable cities and communities". The common end result is creating fairer societies in which everyone can reach their potential.
However, in order to succeed, the planet must be made a safer place, via more sustainable consumption and production (goal 12), action against climate change (goal 13) and the protection of life both underwater and on land (goals 14 and 15).
The sixteenth goal addresses respect for human rights, which should be the cornerstone of any just and peaceful society.
The Agenda closes with a commitment from all countries to cooperate with each other to reach these vital milestones together.
Would you like to do something to save our sea from plastic? Use Acea Waidy Wow to reduce the use of PET bottles!
Article by the editorial staff of NonSprecare
1 Source: 2030 Agenda