Fight plastic pollution with us!
Fight plastic pollution with us!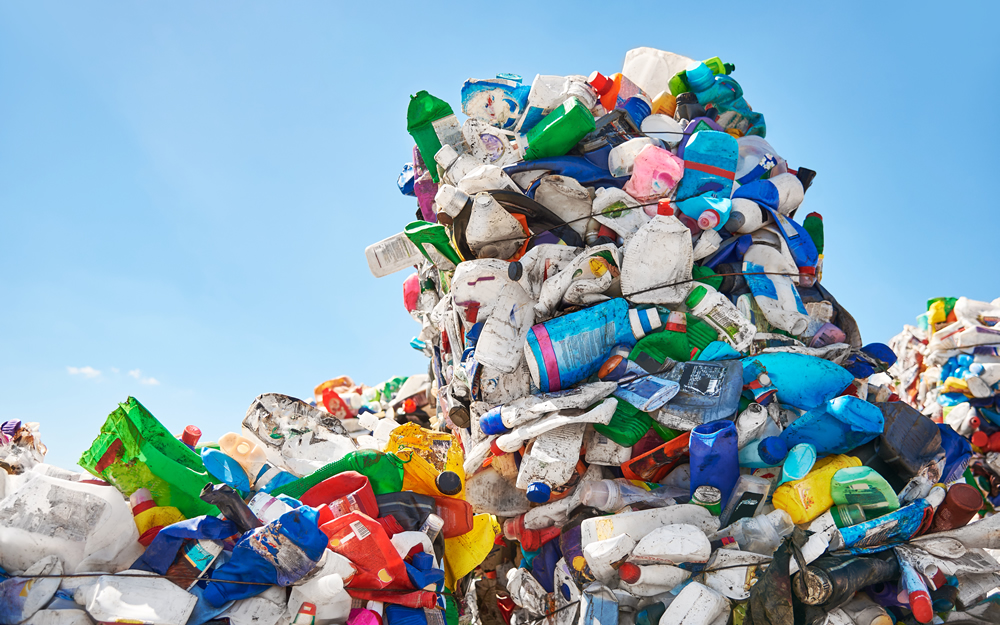 Plastic pollution is an increasingly worrying problem. At least 8 million tonnes of plastic waste are dumped into the oceans every year. Plastic micro particles have even been found in places as remote as the summits of Everest and K2! But what are the dangers of plastic pollution? This article will tell you about the threat it poses, and also how we can combat plastic pollution through our daily choices... including with the help of the Waidy WOW app!
Plastic and pollution: mind-boggling numbers
Looking at the facts and figures of plastic pollution, we can immediately see why it is so urgent that we act to reverse these trends as soon as possible. According to WWF estimates1, global production of plastics has risen from 15 million tonnes in 1964 to over 310 million tonnes today. This makes it the third most widespread human material on Earth, after steel and concrete.
But the worst news is that at least 8 million tonnes of this huge amount of plastic ends up in the oceans every year. Scientists estimate that over 150 million tonnes of plastic are currently floating around in our seas. The environmental impact is devastating, especially considering that plastic takes between 400 and 1000 years to degrade...
Plastic pollution: government commitments
The United Nations has been involving governments for some time in the fight against plastic, in particular single-use plastics. On 3 July 2021, a new European directive2 finally came into force banning all single-use plastic in EU member states. The goal? A 50% decrease in plastic production and resulting plastic waste by 2025, rising to 80% by 2030!
Italy is also increasingly sensitive to this delicate issue, earning a place among the most virtuous European countries with 95% of its plastic packaging recovered3 in 2020.
Quality controls
Water from public drinking fountains and taps at home is subject to regular quality controls, making it the perfect drink.
At home you can fill glass jugs to keep it cool in the fridge;
Get into the habit of always carrying an insulated bottle with you when you are out and about, so you can fill up at public drinking fountains. Thanks to the Acea Waidy Wow map, one click is all it takes to find your nearest water point!
With Acea Waidy Wow, you can find out how much plastic and CO2 you are saving thanks to these green choices.
Plastic pollution is fought with concrete actions!
There are many daily actions that we can immediately implement in order to fight plastic pollution and help the environment.
Let's take a look at some other examples.
Replace all everyday tools made of plastic and its derivatives, such as dish sponges, toothbrushes and cotton rounds, with organic and sustainable alternatives such as natural sponges and brushes made of bamboo or other natural fibres. These are perfect for using wet, and are biodegradable too.
Recycle (properly). Follow your local council's instructions for plastic recycling and never throw plastic waste in with general household rubbish. If properly disposed of, plastic can be recycled and reused.
Always carry a canvas shopping bag with you. Even though the only bags sold in the supermarket these days are biodegradable, using a canvas shopping bag to avoid plastic pollution also helps you save money. They are also sturdier!
Buy loose or unpackaged detergents, cleansers, and soaps. More and more supermarkets provide this option. Just bring reusable containers with you to stock up on the detergent you need without creating any unnecessary plastic waste.
Buy unpackaged food. Ranging from loose vegetables and fresh and dried fruit, to cereals, muesli and pet food: buying unpackaged food represents a guaranteed saving and eliminates plastic waste. Just bring reusable glass containers with you and only buy the amount you really need.
Creative recycling against plastic pollution
The creative recycling of plastic is one way to recover (and reuse) disposable plastic materials that are already in circulation, thus extending their life cycle.
As plastic is such a durable material, the options for re-using it are truly endless.
Need a few examples? The bottoms of old bottles can become pots for plants (remember to pierce them to facilitate water drainage). A plastic bottle can also be used to make hanging vases, containers of various types, cases for pens and pencils, newspaper holders and even bird food dispensers.
1 Source: WWF, worldwide plastic statistics
2 Source: European SUP (Single Use Plastic) Directive