Green Heroes, champions of sustainability
Green Heroes, champions of sustainability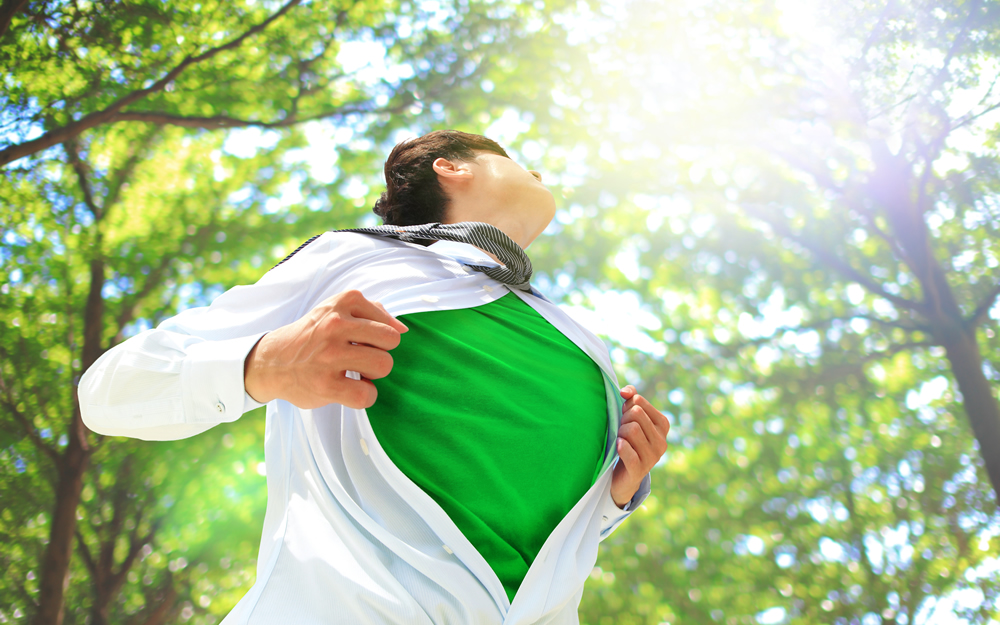 A series of articles, and then a book. But, above all, Green Heroes is a continuously evolving project, whose mission is to tell the stories of men and women who have dedicated their talent and creativity to finding ecological solutions where others could only see problems. Read on to find out more about Green Heroes!
How did the Green Heroes project come about?
The Green Heroes initiative was born when Annalisa Corrado, mechanical engineer and technical director of the company AzzeroCO2 and of Kyoto Club, decided to get in touch with the well-known actor Alessandro Gassman, who has long been involved in raising public awareness on important environmental issues and backing worthy projects. Initially, Green Heroes took the form of an editorial column in the "Tuttogreen" section of the newspaper La Stampa. The column was launched in 2019 with the aim of addressing queries from readers who were increasingly interested in environmental affairs and in making responsible choices as consumers.
Who are the Green Heroes?
In the words of Annalisa Corrado, Green Heroes are "visionary young people", leading small sustainable and eco-friendly revolutions. These are people who have decided to make sustainability the driving force behind their business projects, in order to protect the future of Planet Earth and its inhabitants. As Gassman put it in a recent interview with La Repubblica newspaper, "Green Heroes are all people that have shown that it is possible to do the right thing whilst creating jobs and making a living. What is everybody else waiting for?"
Green Heroes becomes a book
Gassman then turned the project into a book, "The #GreenHeroes and I" (Piemme, 2022), in which the actor talks about climate change, the circular economy, sustainability and, in particular, those who strive every day to "produce a future". The book was written in conjunction with Roberto Bragalone, and the Kyoto Club who provided scientific backing and turns the spotlight on many worthy projects. A few examples? Orange Fiber, a company that takes orange scraps and turns them into fabrics; HerbeeSide, dedicated to the production of effective, non-harmful pesticides; and Officina Naturae, which makes environmentally friendly cosmetics and detergents.
But the list goes on: the so called "Negozio Leggero" stores (literally, "light store") that sell loose, unpackaged goods, thus reducing packaging to a minimum; Biofarm, the Calabrian company that lets you adopt a tree and delivers its fruits to your home; and the Pirinoli paper mill, saved by its own workers, who have lowered its water consumption by 95%. There are many more on list, but one is missing: the book itself, the entire profits of which will go towards planting trees, in true solidarity with the spirit of Green Heroes.
Each of us, in our own small way, can become a "Green Hero" by reducing our environmental impact. One way is to avoid using plastic bottles, replacing these with jugs and water bottles. The Acea Waidy Wow app is ideal to help us meet this goal, showing us where our nearest public drinking fountain is located in order to re-fill our bottles, and helping us track the amount of CO2 saved along the way.