Urban agriculture brings greenery to the home and office
Urban agriculture brings greenery to the home and office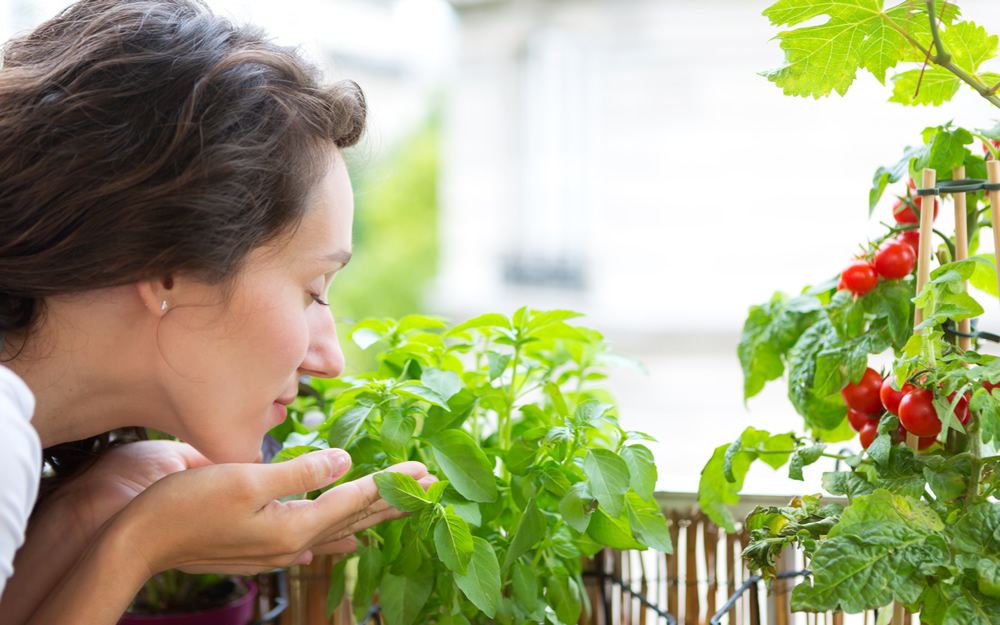 Cities have many undeniable advantages: they provide opportunities, services, as well as a vibrant and dynamic cultural life. However sometimes they lack greenery and contact with nature. In recent years, the desire of many to change the way they experience the urban environment has intensified. This has seen disused urban or peripheral areas given over to cultivation (or even keeping farm animals). But that's not all, thanks to the increasing number of Urban Farming start-ups, vegetable growing is also taking over rooftops and balconies, whether at home or the office. Has this got you wondering how to start a small urban farm? Let's find out more about the main features of this growing trend known as urban agriculture.
Urban farming: a necessity for the future
In recent years, and especially since 2020, people have become increasingly interested in urban agriculture. Urban farming consists of cultivating abandoned or the peripheral areas of a city, as well as using spaces in homes and on building rooftops. The advantages of urban farming are undeniable: not only does it represent an important source of social and economic wellbeing, it is also a necessity. Suffice to say that today 55% of the world's population lives in urban areas and metropolises, a number that is expected to rise to 70% by 2050. The changes brought by such increase will inevitably affect issues concerning the quality of food and its availability. What's more, from an environmental perspective, cultivating at home, in your local park or even in the office, will ensure clean, pesticide-free and eco-friendly produce.
Smart urban farming: virtuous models
Nowadays there are more and more start-ups committed to driving innovative initiatives in urban farming in every part of the world.
The case of the vertical farm in Dubai
An illustrative example is the vertical farm in Dubai, considered one of the largest in the world. Built thanks to a partnership between a Silicon Valley start-up and Emirates Flight Catering, it is located in a desert area that normally has to rely on importing large quantities of food. This farm can produce about 2.7 tons of vegetables per day using hydroponic cultivation, totally free of pesticides and herbicides, and with a water saving of 99% compared to traditional crops.
The case of rooftop cultivation in Montreal
The agricultural enterprise Lufa made its name by building four greenhouses on the rooftops of Montreal in Quebec (Canada), one of which is considered the largest in the world. By using hydroponic cultivation and a closed-circuit irrigation system that uses rainwater, these greenhouses can meet the needs of 2% of the population in terms of fresh vegetables.
A case of urban farming in Italy
In the field of urban farming, Italy is also leading the way. Hexagro, for example, is an innovative Italian start-up that produces optimised vertical solutions for getting started in the world of urban farming by making the most of small urban spaces, such as balconies and home interiors. Hexagro'sPoty is the perfect vertical vegetable garden for those who want to grow produce directly on their homebalcony or office terrace for example. Living Farming Tree, on the other hand, is the ideal solution for those seeking a modular and automated soil-free indoor garden. The aeroponic cultivation guarantees rapid plant growth and significant water savings.
The social value of urban agriculture
In addition to its economic and environmental aspects, urban farming has the potential to promote solidarity via the social practice of sustainable cultivation. We are talking about community gardens which, like urban gardens, are often found in cities. These usually grow crops that are organic or have a low environmental impact, and their care is assigned to ordinary citizens (often times to the distressed or the elderly), rather than companies or professional farmers. Social gardens therefore represent an even more virtuous incarnation of the urban garden, as they not only promote the environmental aspect of sustainability, but also social inclusion.
So there are no more excuses: with urban agriculture, anyone can start growing fresh and seasonal plants, fruits and vegetables, even at home!