Green gifts: 5 eco-friendly Christmas presents
Green gifts: 5 eco-friendly Christmas presents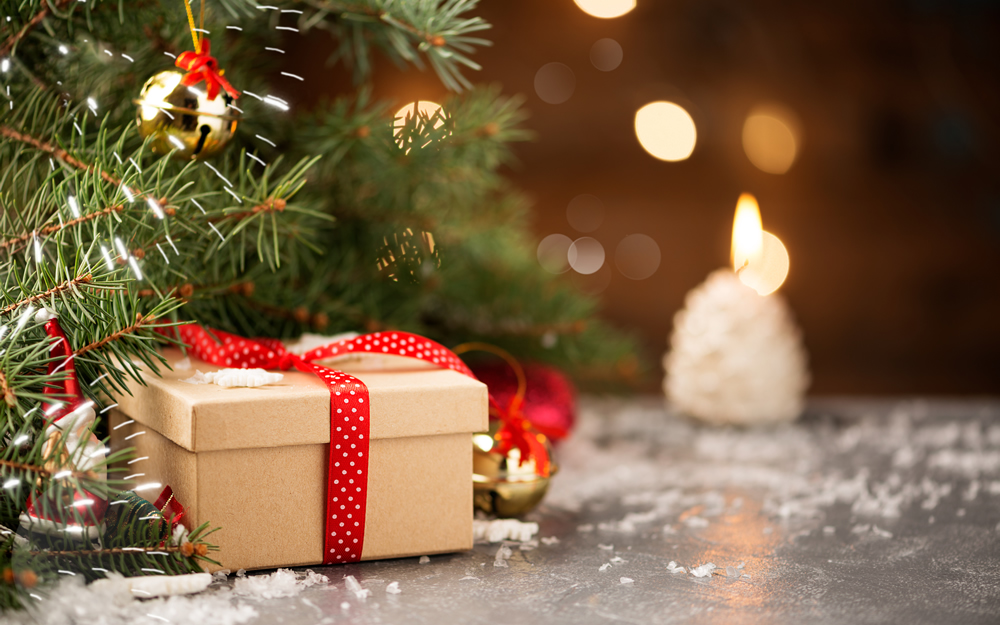 Lights, tree decorations and festive songs: Christmas is coming, and with it, a long list of presents to buy. It probably won't surprise you to learn that, with all the plastic packaging, Christmas trees and unwanted gifts, Christmas is one of the holidays with the highest environmental impact. But don't panic - we're not suggesting you give up on the festive season altogether! Why not take a look instead at these green gift ideas, perfect for any eco-conscious friend or family member.
A personalised water bottle
We all need to drink water, and we all want to put an end to disposable plastic. Hence why you can't go wrong adding a reusable water bottle to your list of eco-friendly Christmas gifts. Do you want to make this eco-friendly gift even more original? Have the bottle personalised with the name of the person you are giving it to and, in the accompanying card, tell them about the Acea Waidy Wow app with its map of public water access points so they will always know where the nearest fountain is when they need a refill. Thanks to this eco-friendly gift, your friends will never need to buy bottled water again!
A set of bamboo cutlery
Are you looking for an original present for your colleagues or ideas for eco-friendly business gifts? A bamboo cutlery set is lightweight and reusable, helping you say goodbye to polluting disposable plastic cutlery. And there's more: bamboo has naturally antibacterial properties, making this eco-friendly Christmas gift perfect for those who eat lunch at work and only have time to give their cutlery a quick rinse before they need to get back to their desk.
Green detergents
A natural alternative to many common-use products is a must on any list of eco-friendly gift ideas. Eco-friendly gifts for her include solid shampoos and shower gels, made with natural and organic ingredients and requiring no plastic packaging. And for him? A solid shaving soap, suitable for both shaving and cleansing, certainly makes for an original gift and will surely be appreciated.
A vertical garden kit
Your green-thumb friends will love this eco-friendly gift and its brilliant benefits. A vertical garden kit will allow them to grow their own vegetables and herbs even if they only have a small balcony, and also cuts down on waste by optimising the amount of water used for watering. And if they turn out to be good at growing produce, you'll always know who to ask for a few leaves of basil or even freshly-picked lettuce!
A canvas or jute shopper bag
Have you ever stopped to think about the fact that so much of the plastic we use actually just serves to hold more plastic? To put an end to this vicious cycle, put a shopper bag made of natural materials, such as canvas or jute, on your list of eco-friendly Christmas gift ideas. You can find them in a multitude of colours and designs, or even decide to personalise one with a favourite quote or picture.
Whichever eco-friendly present you decide to give, remember to opt for sustainable packaging too, to further protect the environment this Christmas.