10 Tips for a Waste-Free Christmas
10 Tips for a Waste-Free Christmas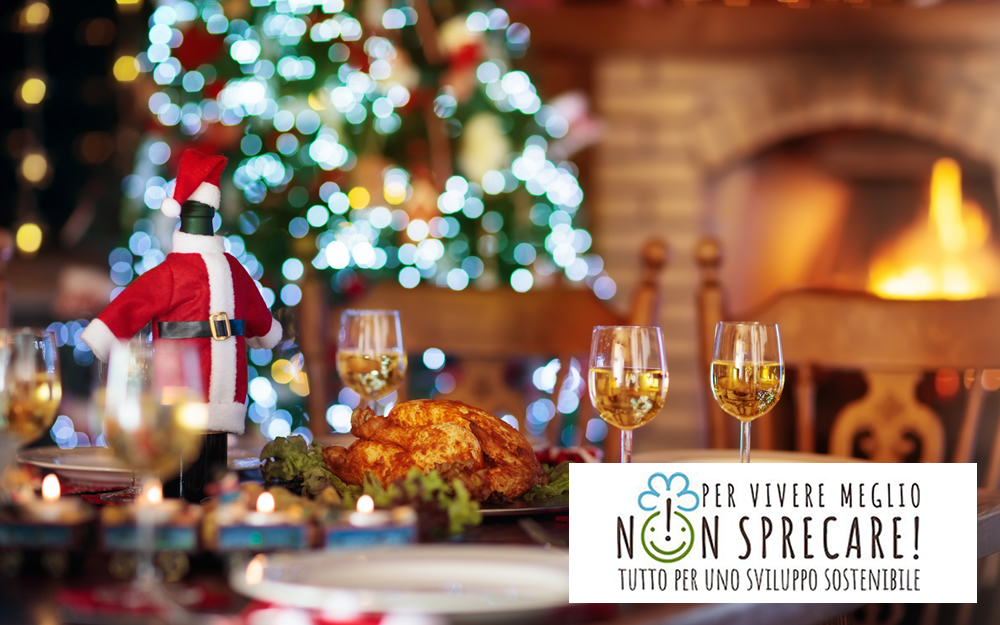 Even with all the best intentions, during Christmas and its traditions, there is a very high risk of waste: objects, wrapping paper, decorations, and above all food. Yet it is not difficult to celebrate a waste-free Christmas: just follow, even partially, these simple 10 rules.
Zero-waste Christmas: from decorations to food
Don't overdo it with decorations: let's try to not overdo it and, above all, avoid changing them every year. Keeping the most beautiful ones, to be used again each year, is also a great way to create Christmas traditions.
Choose a real tree: choosing a real Christmas tree does not promote deforestation in any way. The important thing is to replant it or dispose of it according to the green waste recycling program.
Choose Christmas gifts carefully: avoid frantically buying Christmas gifts at the last minute. For some special people, you could even try making DIY gifts.
Do not waste food: with holiday dinners and lunches coming up, avoid going overboard when grocery shopping and check the expiration dates.
Donate extra food: In case of extra food, consider donating what is still packaged.
Recycle properly: if you cannot donate food, make sure to recycle everything by separating waste properly. If need be, consult a waste recycling app.
Always use the right bag: to avoid mistakes, use only paper or bioplastic bags certified in accordance with the EN 13432 standard.
Pay attention to the recycling schedule: on holidays the shifts may vary so don't be taken by surprise.
Reduce water waste: when washing dishes (which will increase during Christmas celebrations) use the dishwasher, possibly running full loads and using the eco program. Appreciating water by promoting its responsible consumption is precisely the goal of the Acea Waidy Wow app (available for iOS and Android).
Avoid single-use plastic and PET bottles: through the Acea Waidy Wow app you can find the closest water dispensers to fill up bottles and monitor the amount of CO2 saved. This is an important contribution in protecting the environment.
Article by the Editorial Staff of NonSprecare.