LifeGate and Acea Waidy Wow: together for the launch of the environmentally friendly web radio
LifeGate and Acea Waidy Wow: together for the launch of the environmentally friendly web radio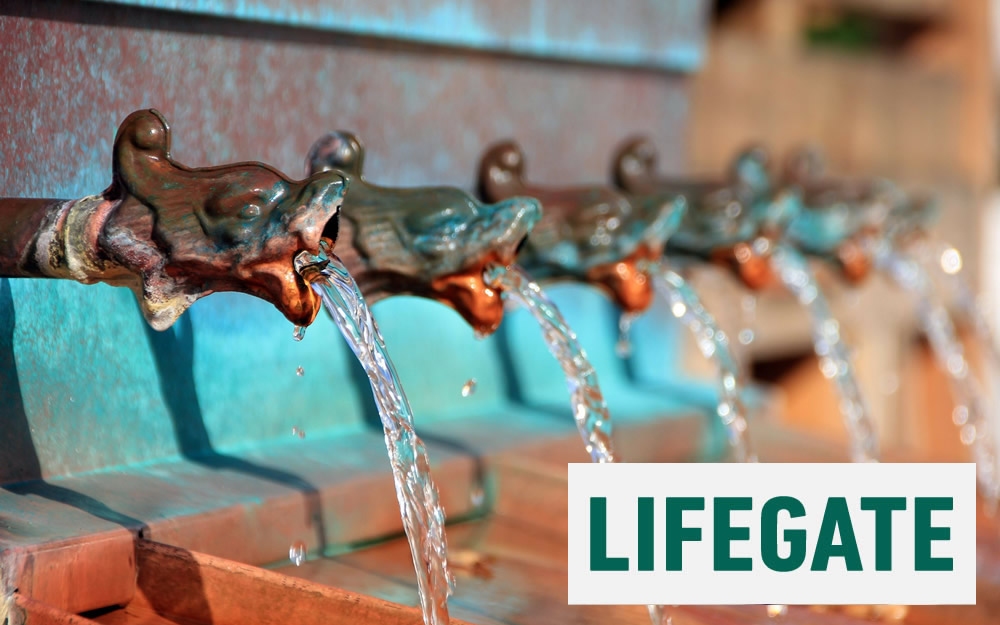 LifeGate, a point of reference for sustainability, tells the story of the App and supports Acea Waidy Wow in a new adventure: the launch of a web radio dedicated to the topics of well-being, sustainability and the environment.
How was the Acea Waidy Wow app born?
Acea Waidy Wow's story starts with innovation and teamwork. LifeGate also talked about this in a recent article on our water and environment friendly app. The project was born thanks to a team of people from the Acea Group who participated in Innovation Garage, an entrepreneurship program designed to promote creativity and the culture of innovation within the company.
LifeGate interviewed Patrizia Spisso, founder of Acea Waidy Wow together with Stefano Creatini, Ilaria Mameli, Daniele Nigro, Marco Roncucci, Alessio Giunti and Anna Gigliotti. "Acea Waidy Wow, who was among the over 100 candidates to Call 4 Ideas, was selected as one of the three finalists and thus, was able to participate in the incubation process: a twelve-week development sprint for the first prototype of the project. We are colleagues who work in various areas of the Group and with heterogeneous skill sets. Our different backgrounds are our strength, because this enables us to take care of the project under many different aspects: from those who work on marketing and communication, like me, to those who handle the financial or engineering aspects".
A constantly evolving project
Acea Waidy Wow is a constantly evolving project. In an interview with LifeGate, Patrizia Spisso said: "Over time, the Waidy app project has evolved becoming an increasingly integrated ecosystem of innovative, sustainable and digital solutions. Thanks to a technology and an applied sensor system, called Waidy Connect, it will soon be possible to collect certified information on consumption and indicators of pressure, flow rate, turbidity, temperature and water conductivity. This will allow us to produce timely reports on the behavior of water resources throughout our network".
A new web radio in collaboration with LifeGate
The latest addition to the project is called Radio Acea Waidy Wow and it was born from a collaboration with LifeGate. It is a radio integrated into the app that offers users the best music selection of LifeGate Radio.
The artistic director Giacomo De Poli explains: "The idea is to highlight the points of contact between two neighboring worlds and transform them into music, giving shape to something that is halfway between the musical universe of LifeGate and the values and target of Acea Waidy Wow". So not just music, but also information, research and fun facts about sustainability. In fact, Radio Acea Waidy Wow offers a selection of short but comprehensive news updates curated by the LifeGate editorial team. Furthermore, Radio Acea Waidy Wow is part of Zero Impact Web, the project created to calculate, reduce and offset the CO2 emissions produced by surfing the internet, through the creation and protection of growing forests.
Listen to Radio Acea Waidy Wow now.
Download the app from Google Play (Android) or from the App Store (iOS).
Image credit: Drinking water fountains © AnnaER/Pixabay