Do not waste… with some help from the Acea Waidy Wow App!
Do not waste… with some help from the Acea Waidy Wow App!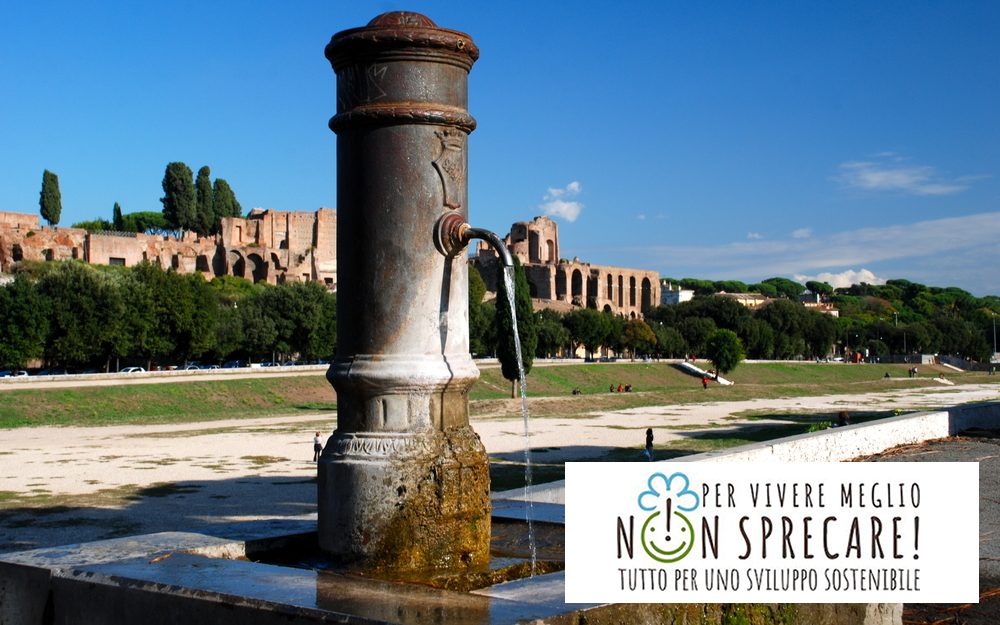 Non Sprecare, whose name literally means "do not waste" in Italian, is a website about news, stories and advice on how to life a sustainable lifestyle. It has joined forces with Acea Waidy Wow to send an important message: reduce single-use plastics, avoid wasting water and give value to the resources people have available, encouraging the consumption of local products.
Together to save water and resources
Acea Waidy Wow and NonSprecare.it launch a common message: avoid wasting water and reduce single-use plastics, especially in the case of bottled water. These are simple actions that anyone can do. Actions that, if taken by all, have the power to truly change things, giving everyone a better world. Non Sprecare explains how to achieve this important goal... with the help of Acea Waidy Wow.
Do not waste water... and take advantage of the water supply network!
Italians are large consumers of water with 220 liters per capita a day, compared to the European average of 125 liters1. So why not take advantage of home tap water and public drinking fountains? Non Sprecare shows how the Acea Waidy Wow app contributes to improving the water network service. The app also allows you to identify over 50,000 drinking water supply points.
Plastic? No, thank you!
In our country 8.2 billion plastic bottles are consumed every year: we occupy first place in Europe and third place worldwide for this type of consumption. How can we reverse the trend? With Acea Waidy Wow you can find over 50,000 water points distributed throughout Italy, discover their location, history and fun facts.
Report malfunctions to not waste a single drop!
Is the public fountain leaking? Non Sprecare invites you to take action and report the problem to those who can fix it! Through the Acea Waidy Wow app you can report problems concerning the water points, also by attaching a picture.
"Do not waste" also means to "give value"
How important is water in our area? Knowing the routes linked to water allows us to give value to this precious resource. The Waidy WOW app allows you to select many routes to do on foot, by bike or running.
Acea Waidy Wow and Non Sprecare: together for a more sustainable world!


1 Source: Ipsos CAWI research on a representative sample of 1,000 Italian households. January 2021