Want to be more "green"? AWorld can help!
Want to be more "green"? AWorld can help!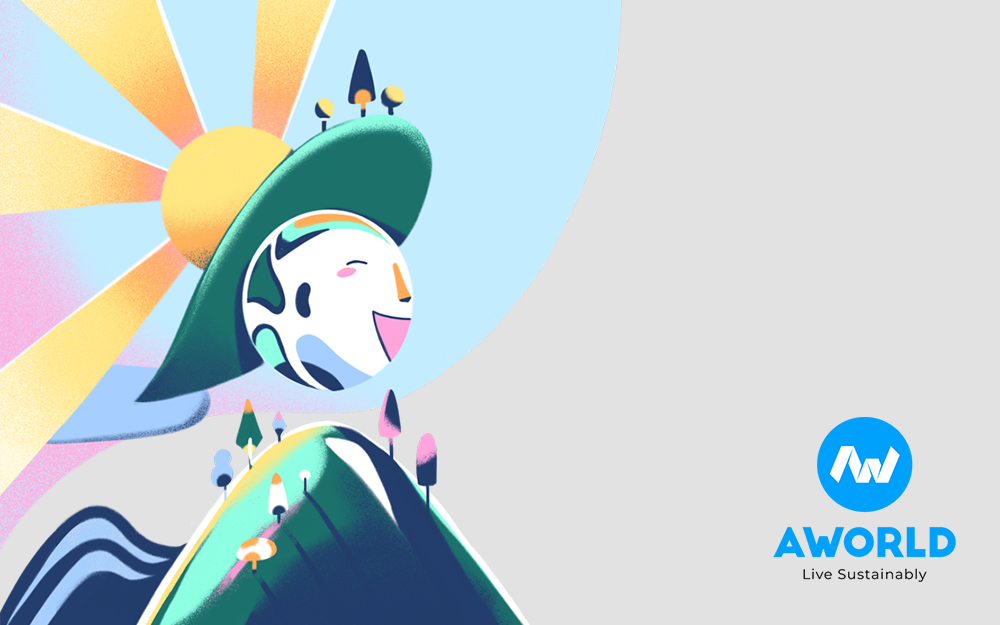 Our lifestyle has an inevitable impact on the environment. But if we want to, we can reduce our carbon footprint. Would you like to be more sustainable and start saving water, energy and CO2 today? Download AWorld, the app for the environment that guides you with practical advice and community challenges and rewards your virtuous behavior.
What is AWorld?
AWorld is much more than just a sustainability app. It is an actual platform designed by an all-Italian team to promote an eco-friendly lifestyle, measure people's impact on the environment and reward virtuous actions.
How does the app teach you to be more sustainable?
Once you have signed up and created an account, you will begin an interactive tour that will lead you in the discovery of environmental, social and economic sustainability.
You will receive advice on sustainable practices and good habits to adopt to reduce your footprint. Along with the community, you will be able to take part in the challenges launched by partner companies to protect the Planet and you can also accumulate points and monitor your progress.
Do you know why AWorld is different from all other apps?
There are lots of apps for sustainability and the environment out there, but AWorld offers something more! Until now we have always focused on the fact that each of us can individually do their part, but the creators of AWorld have taken it a step further: they have put everyone's actions together and created a real network of people, companies and institutions that share goals and challenges.
The App, in fact, can also be fully integrated into the platforms of partner companies, to get customers and employees involved in one major common goal: learning to respect the Planet that we all call home.
The environmental App that even the UN loves!
AWorld gives importance to the small daily gestures of every single person but, at the same time, makes everyone feel part of a community. This way, no one is alone in this crucial endeavor.
This was much appreciated by the United Nations which, among many, chose the App of the Italian startup to support Act Now, the campaign to fight climate change and to promote the adoption of sustainable behaviors.
Do you want to do your part in protecting the Planet? Download AWorld now and find out how much water, energy and CO2 you can save with every small environmentally friendly action!