The Fountain of the books in Rome: symbolism and fun facts
The Fountain of the books in Rome: symbolism and fun facts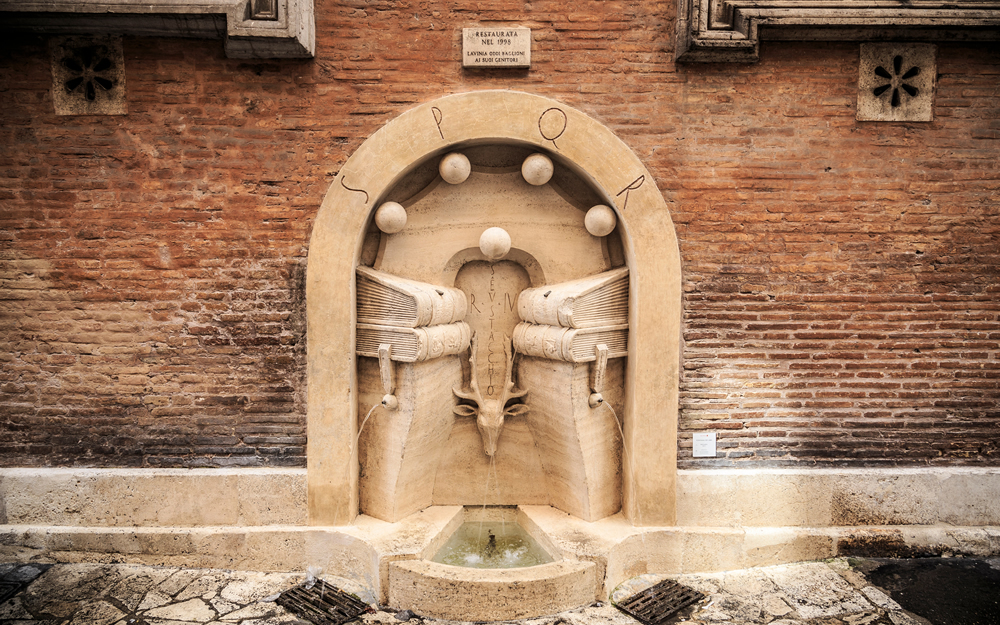 The Fountain of the Books in Rome was built in 1927 and is one of the 9 district fountains in Rome designed by the artist Pietro Lombardi. Although it is located in the center, in via degli Staderari, between the Pantheon and Piazza Navona, it is not popular like other fountains in Rome, despite being a very interesting work of art. Let's find out more.
The Fountain of the books: between history, art and transcription errors
Architecture, origins, history, symbolism: there are many things to say about the Fountain of the Books. Let's discover some fun facts about this work of art.
The connection with "La Sapienza" University. The street where the Fountain of Books is located was once called "Via dell'Università" (i.e. Street of the University) because it was home to the ancient building of "La Sapienza" University (later moved to the Trastevere area). Today the building houses the State Archives.
The symbolism. The Fountain of the Books is located inside a niche with a deer head in the center, the symbol of the Sant'Eustachio district, with four huge books resting on two side shelves. From the ancient books and from the spouts shaped as bookmarks, water gushes out continuously, as a symbol of "flowing knowledge". Overlooking the fountain, there is the heraldic symbol of the Medici family, owners of the historic Palazzo Madama, in front of the fountain.
Amazing water effects. The water jets of the bookmarks and the two upper books intertwine, creating a pleasant view, perfect to capture on camera as an artistic backdrop for a quick selfie in front of a lesser-known attraction.
Oops, there's a mistake! The mistake, that who knows Rome well cannot miss, is the horizontal incision in the center of the fountain, specifically "S. EVSTACCHIO - R IV ", as the Sant'Eustachio district is actually number VIII, not IV. Someone must have made a mistake and, not knowing how to correct the inscription on the travertine, hoped that no one would notice.
Restored by the Netherlands. Over the years the fountain has undergone several interventions to remove limescale deposits. The last restoration of the Fountain of the Books dates back to a few years ago and was financed via a crowdfunding campaign promoted by the Dutch association "We are Roman too", after hooligans from the Netherlands damaged the Barcaccia fountain at the end of a soccer game. A testimony of the love that unites Rome and Holland.
Discover the other district fountains with Acea Waidy Wow
Start from via dei Staderari and, using the Acea Waidy Wow App, begin a tour discovering the other beautiful attractions the Eternal city has to offer. With the app, it is very easy to find points of interest, tourist routes and the closest drinking fountains to refill your water bottle.