Hi-tech water fountains: free water directly on your smartphone
Hi-tech water fountains: free water directly on your smartphone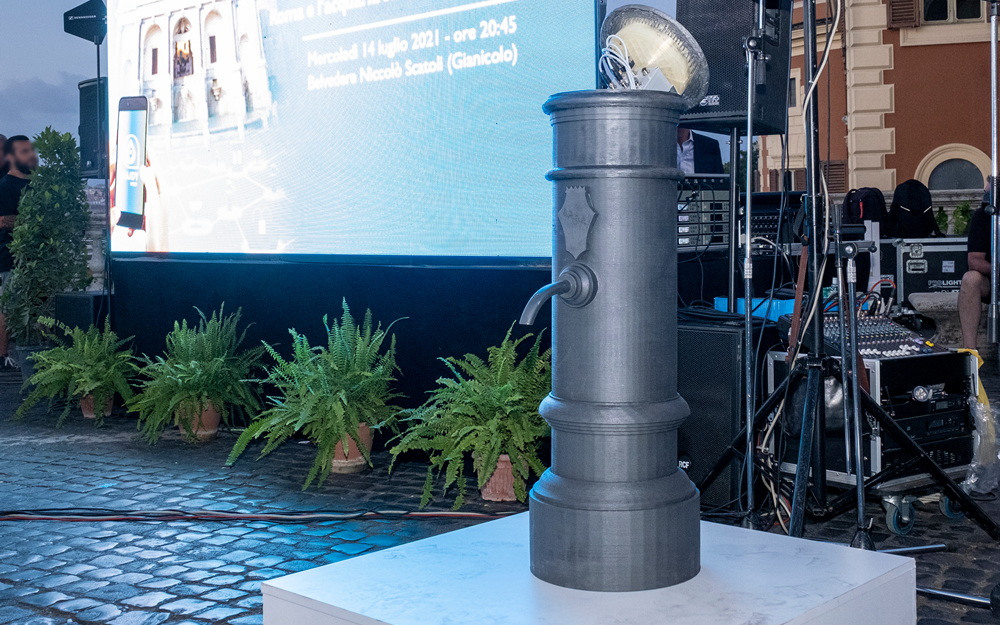 Alongside traditional Nasoni and water fountains, hi-tech water fountains are becoming increasingly popular! Numerous hi-tech water dispensers have already been installed throughout the capital and other innovations are on their way, because technology is an important ally of environmental sustainability. We talk about it in this article!
Fountains and high-tech water dispensers: what are they?
Who has never seen a water dispenser? Hi-tech water fountains distribute fresh still or sparkling water. They integrate (and improve) the service provided by the Nasoni and the traditional drinking water fountains, already present in many cities.
All of the benefits of high-tech water fountains!
The characteristics that make this service high-tech are many:
First of all, they can be easily found via App or online, thanks to the Acea Waidy Wow geolocation service: with just one click you can locate the closest one to you.
The service is free of charge, except for a small contribution that may be required for sparkling water.
You can choose the desired amount of water based on the size of your bottle. In fact, to combat water waste, smart water fountains usually allow you to choose between 3 options: a liter and a half, half a liter or a glass, for those who simply need to quench their thirst.
Hi-tech fountains are truly tech: in most cases, they even include a USB charging station for tablets and smartphones!
In addition, at the hi-tech water fountains equipped with digital displays, it is possible to get information and view public service announcements.
Some numbers on water dispensers
Today, the hi-tech water fountains installed by ACEA and active in Italy are already more than 115, the majority are located throughout the city of Rome and its province, but there are also a few in some municipalities of Campania.
The data collected1 speaks for itself, showing that these hi-tech fountains have already made a large impact in safeguarding the environment! Almost 30 million liters of water have been distributed, of which 57% sparkling. 554 tons of plastic was saved in one year and 968 tons of carbon dioxide was not emitted into the atmosphere.
Undoubtedly, this smart project demonstrates how innovation and technology are the environment's greatest allies.
Hi-tech water fountains: Acea Waidy Wow at Maker Faire in Rome
It is with these premises that Acea Waidy Wow took part in the Maker Faire in Rome, the largest European event on innovation, which in 2021 (8-10 October) was held in the picturesque location of the Gazometro, in the neighborhood of Ostiense.
The ACEA stand (Gold Partner of the event) displayed the new sensor projects for the 4.0 fountains. These make hi-tech fountains increasingly capable of protecting the environment and water resources. How? By using cutting-edge sensors that monitor the characteristics of the water (capable of detecting pressure, turbidity, temperature and conductivity), smart object recognition cards with RFID readers and constant data analysis.
From The Acea Waidy Wow app to localize water spots to the installation of hi-tech fountains: innovative tools in the IoT and digitalization sector confirm their valuable contribution to both citizens and the environment. Solutions that encourage an increasingly faster and effective transition towards the smart city model, that aim to combine sustainability and integrated services.